Hallo Ihr Lieben,
wir haben den 15ten des Monats und so startet bei den
Sketch-Tanten
und der
Stempelsonne
eine neue Challenge.
Bei der Stempelsonne heißt es wie immer
Anything Goes
und bei den Sketch-Tanten gilt es diesmal diesen
Sketch
umzusetzen.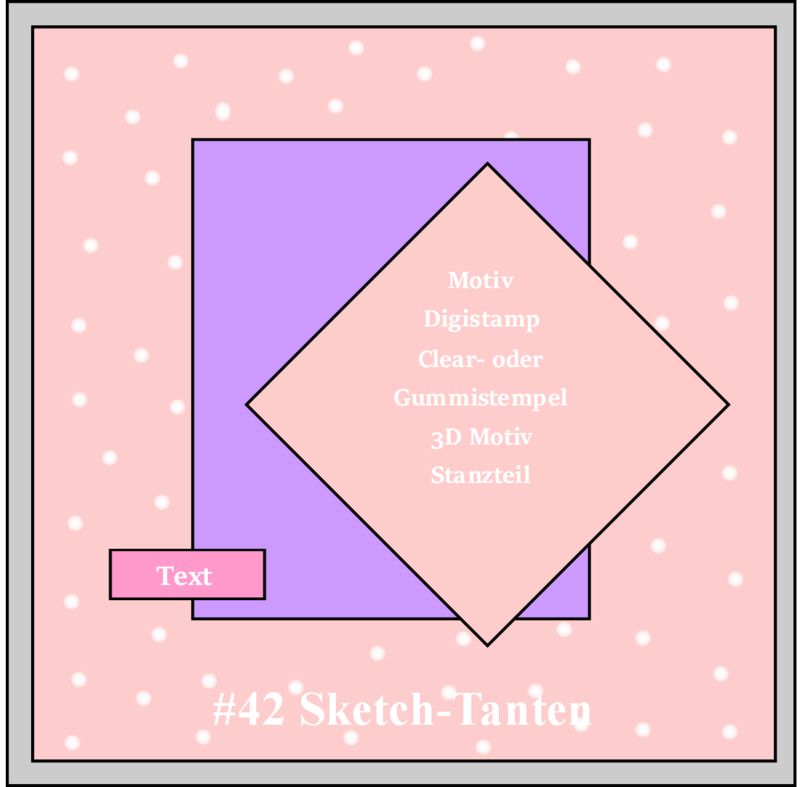 Ja und bei den
Animal Friends
haben wir Halbzeit und dort lautet das Thema
Ostern.
So und hier kommt mein Inspirationskärten für euch.
Der Stempel ist von Whipper Snapper, die Papiere sind von Maja Designs und die Stanzen von MFT und Magnolia. Coloriert habe ich, wie fast immer, mit Copis.
Meine Karte passt zu:
Lemon Shortbread
Anything Goes
Crafty Sentiments
Easter
My Time to Craft
Easter 7 Spring
The Cutie Pie
Spring Cuties
Kreativtanten
Tiere
Moving Along with the Time
Easter
Craft Challenge
Animals
Hanna and Friends
Ostern / Frühling
The Creative Crafters
Anathing Goes
As you like ist
Fav. Easter Character / love cute and furry bunnies for easter,
i really love their cute look
Ich danke euch fürs Vorbeischauen und die lieben Kommentare.